Nowadays it is important te think of our future. What can I do to make my contribution in the chromatography world?
My HPLC system gets a 2nd life
I got a HPLC system in my laboratory and we want to replace it. This old one has no use anymore. What to do with it? I want to give it a 2nd life. Labrecycling will buy it from you and gives it a new life in Africa, Asia, Middle East or South america.
My benefits to sell my HPLC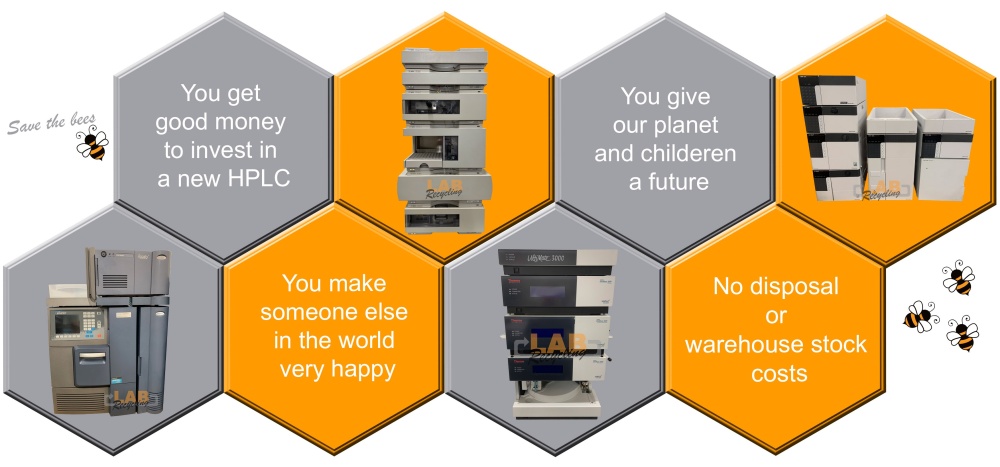 How to offer my HPLC to Labrecycling
You just have to send us an e-mail or WhatsApp.
Please let us know:
1. Which manufacturer and model system of the HPLC
2. Detailed photosof the HPLC
3. Year of purchaseof the HPLC
4. Are PC and software included
5. If available: the latest tune report and service report